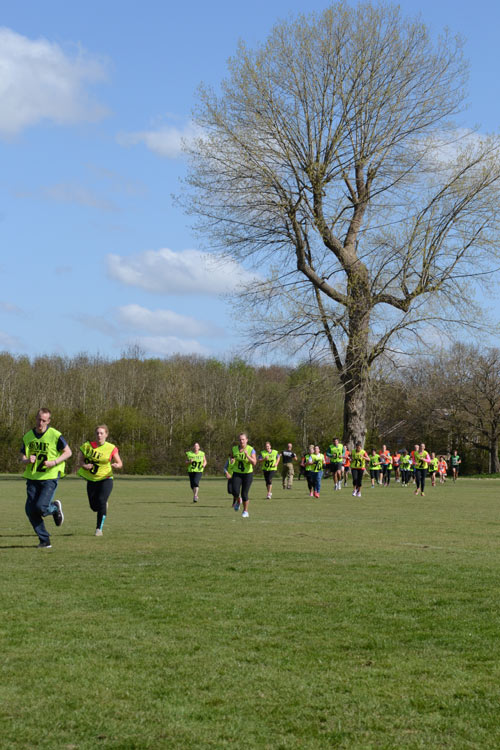 Outdoor Military Fitness (OMF) is an all-weather outdoor bootcamp.
OMF is everything it claims to be, run by currently serving or ex-forces instructors with a fitness background. The classes are tailored to suit all fitness levels using the natural environment as our outdoor gym. You will always feel like part of the team, whilst the instructors push you to the limits of your personal ability.  There is no chance to get bored with repetitive workouts as no class is ever the same. Each Session will include a varied mix of circuit training, relays, partner exercises and running.  You will to achieve all over body fitness.
Minimal equipment with Maximum effort
This is an effective and challenging workout where you will be able to achieve your own personal goals. Be it weight loss, a higher level of fitness, or a healthy body and mind. In addition to this, you will meet new people, have lots of fun, laugh until you have 'abs like slabs' and feel 'totes amazeballs!'
Wave "goodbye" to the boring gym!
It's a well known fact that running outside is more effective than running on a treadmill. You will also work much harder in a group. Our instructors will ensure you push yourself and keep you engaged for the duration of the class. No waiting for equipment, or queuing at the water fountain just pure uninterrupted phys!